In today's launch event (June 4), ASUS has officially launched a series of super products laptop Make cool graphics and impress the fans. In particular, the most attractive is ASUS ProArt StudioBook One, with an unbelievable price and the hardware that makes you have the letter A and O. Right now, let us hold this ASUS ProArt StudioBook One right now.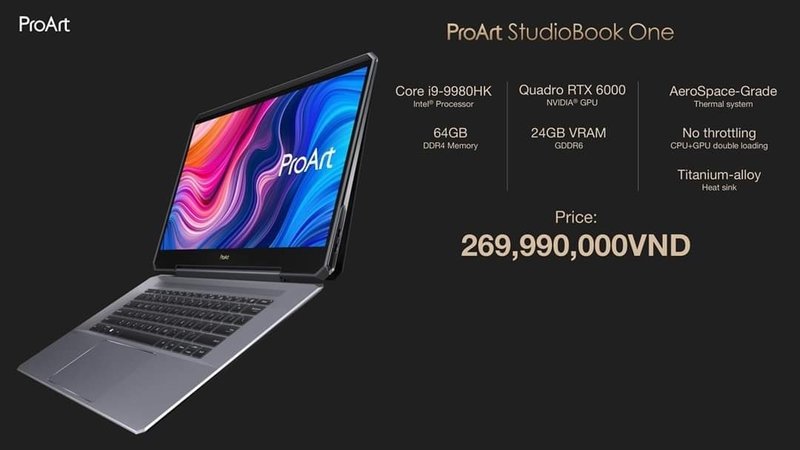 ASUS ProArt StudioBook One has a price of up to $12.000. Source: ASUS
You probably didn't know: ASUS ProArt StudioBook One is a special product, the result of a combination of ASUS and NVIDIA. The experience that StudioBook One brings suitable for 4 user objects including: Designer, Architect, Animation, Programer.
With its huge selling price of up to $12.000, you absolutely can buy a PC about the same size. But this laptop strikes a great deal of maneuverability, meaning you can take your work and projects with you to keep getting them done anywhere without having to rely on a PC. .
ASUS ProArt StudioBook One: Amazingly stylish design
Let's first talk about the design of ASUS ProArt StudioBook One. This is a whole new style with a hardware design right behind the screen. If you say that this is the first time this design appears on the market is completely wrong because there are many laptops using this style as the All in One laptops or the most typical is Microsoft's Surface line. However with one graphic laptop this is a completely new but risky step.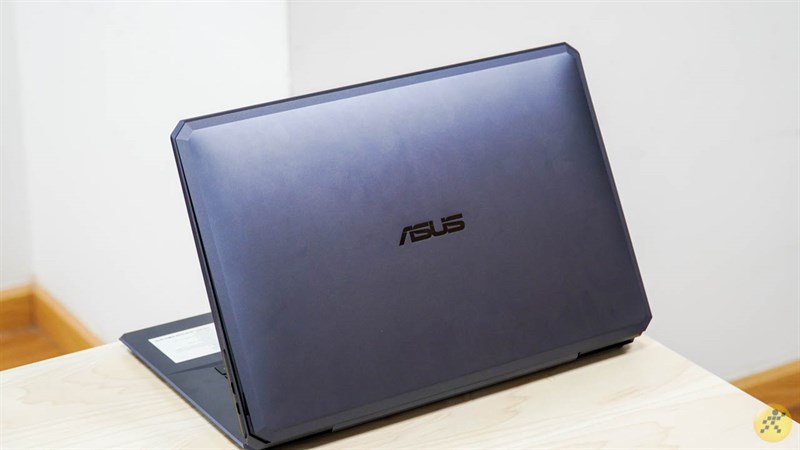 New design of ASUS ProArt StudioBook One.
Risky, not only comes from the certainty but also affects the quality of use in the long run. I have experienced a number of laptops with hardware on the screen and to be honest, the performance of those devices is not equal to the products at the same price as the common design. These laptops also cannot guarantee stability when handling heavy tasks anymore.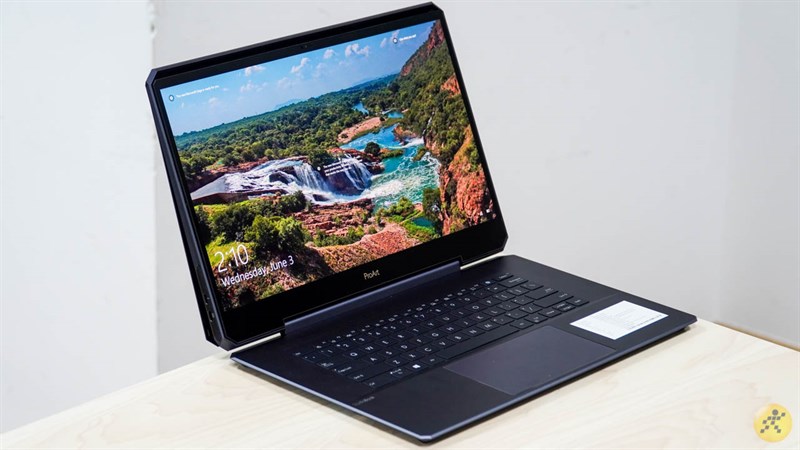 ProArt StudioBook One has a hardware design located on the screen.
But with StudioBook One is a different story. According to ASUS, this laptop promises a truly top-notch experience. The design of the back of the screen is inspired by the style on the familiar gaming lines from ASUS. The design allows an increase in the area exposed to the outside air to increase heat dissipation.
A plus point of this design is that the keyboard of the machine is very thin, helping to deceive the sense of users that this is a laptop that is not too heavy in appearance but still very sexy and thin. But don't be fooled, ProArt StudioBook One's weight is not inferior to any gaming laptop.
Maybe you think a laptop can be flipped? I also think so, but strange when you can put ProArt StudioBook One on your lap. Surprise?
Dorsal design of ProArt StudioBook One
When you open the laptop, the back of the device will automatically open and that is where the heat sink operates. ASUS didn't do it, but did it to the end. The company wants to slim down the key hinge, so even the heat sink will get a completely new design.
The laptop has a total of 4 ports connected on both the right and left sides. However, we will not only have USB-C ports but also 3 Thunderbolt ports. This is one of the very useful utilities that ASUS equips its machine with Thunderbolt port will give very large data transfer capacity and fast speed.
Great graphics, but ProArt StudioBook One is not for gaming
The configuration of ASUS ProArt StudioBook One is the most powerful in the world (as of the present time). But you know, although the configuration is very strong, it only targets the graphic content production group with very specific tasks.
I will quickly review the configuration of ProArt StudioBook One below:
CPU: Intel Core i9 – 9980HK
RAM: 64 GB with ECC technology.
Discrete graphics: NVIDA Quadro RTX 6000.
Screen: 15.6 inch 4K, 100% Adobe RGB, Delta E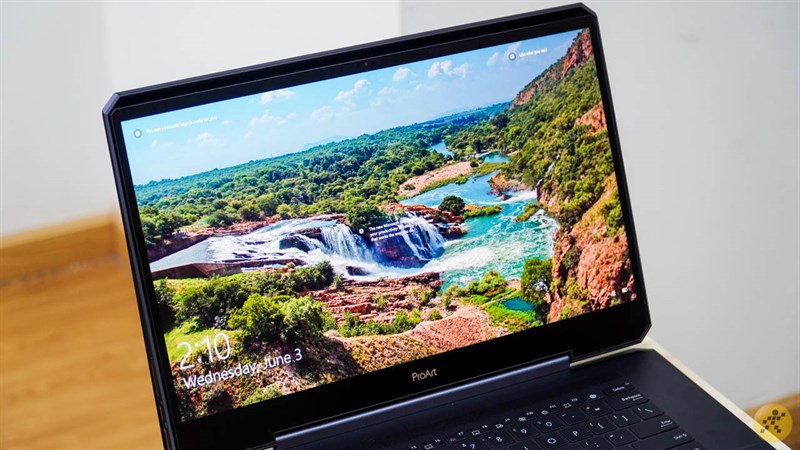 4K resolution screen of ProArt StudioBook One.
Despite the terrible hardware, this laptop is playing very poorly, simply because the Quadro graphics card is not born for gaming but this graphics card is dedicated to processing images for software applications. art.
Another interesting information about ProArt StudioBook One is that this laptop is a collaboration of Nvidia and ASUS and also the only laptop in the world to use Quadro RTX 6000 graphics card. And performance This laptop will help you complete extreme projects with graphic data files up to hundreds of megabytes of data.
So who will be the right object for ProArt StudioBook One?
A laptop with a price of up to nearly $12,000 is not a small number, so it will only fit a very small number of users, making graphics, editing movies, … professional only. . Instead of this is a normal laptop for working and entertainment, ProArt series as a great support tool for content creators is a more pro fishing rod.
And what do you feel about this super laptop? Leave your comments below.
See more: https://www.asus.com/Laptops/ProArt-StudioBook-One-W590G6T/