Current office workers often bring laptop going to cafes to solve work, they also often go on business trips or business trips. Therefore they need the equipment thin and light laptop but fully meet the work needs. Foreseeing that need, ASUS has created an expert but elegant line of ExpertBook business laptops. Join me on the laptop of ASUS ExpertBook B9450FA.
ASUS ExpertBook B9450FA doesn't lack ports
"Lightweight, so light, so light" is what pops up in my mind when I receive ASUS ExpertBook B9450FA. At that time, the device was placed in a leather case, which made me more curious about the inside design, but looking at the leather case was enough to see the high level of the device.
The organization of the company in the design to protect the skin is also enough for users and users are interested in this laptop.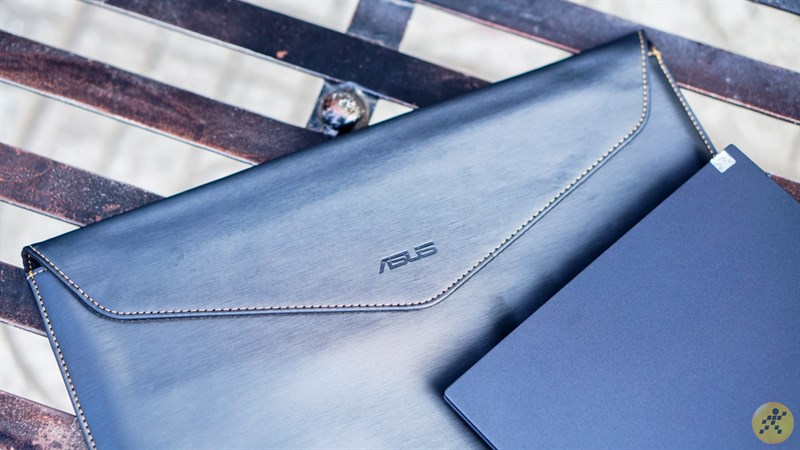 Asus ExpertBook B9450FA comes in a premium leather case.
Gently opening the sack and striking his eyes was a square and delicate design. The entire body is made of lithium magnesium material, which is lighter than carbon so it understands that the machine is so light. This is the thinnest laptop (14.9 mm) and light (870g) in the world today.
Although lightweight, the Asus ExpertBook B9450FA still meets the American military's endurance standards. Aimed at business people, but the business people should be very strong machine to withstand many physical effects, as well as peace of mind on board.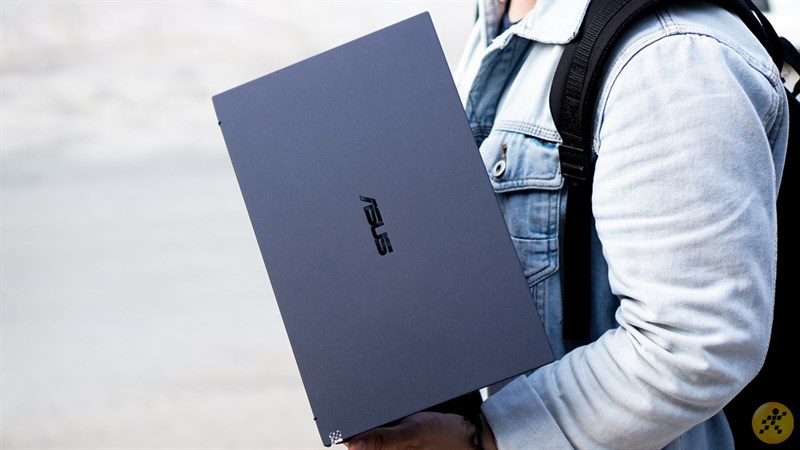 Asus ExpertBook B9450FA has a surface of sandpaper machine, no sweat.
Feeling holding the device directly on the hand is very happy, because the rough finish on the front does not leave sweat, fingerprints. This finishing method also helps prevent scratches when dust or sand fall in. And yet, the device is dark blue so make sure it does not tarnish after a long time of use.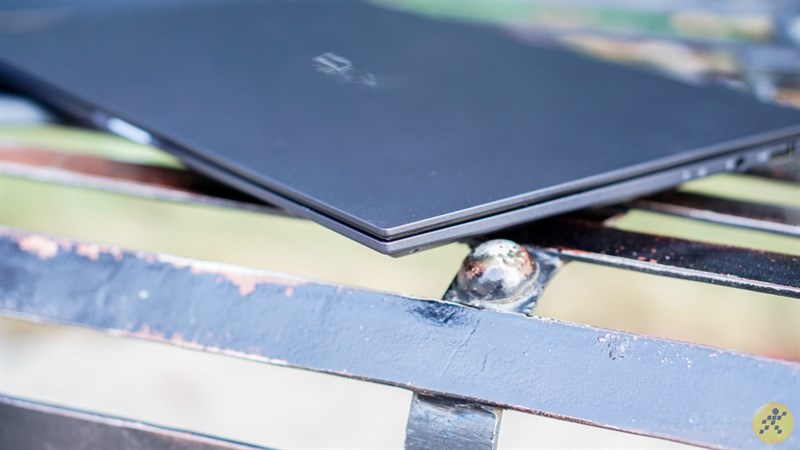 Asus ExpertBook B9450FA has square lines.
Lightweight will go with a large thin, this thinness helps users easily put the machine into backpacks, travel suitcases without worrying about taking up a lot of storage area. Therefore, the criteria of mobile, complete machine flexibility meet.
Feeling of putting a laptop in a backpack, but you don't feel anything on your back, is it great?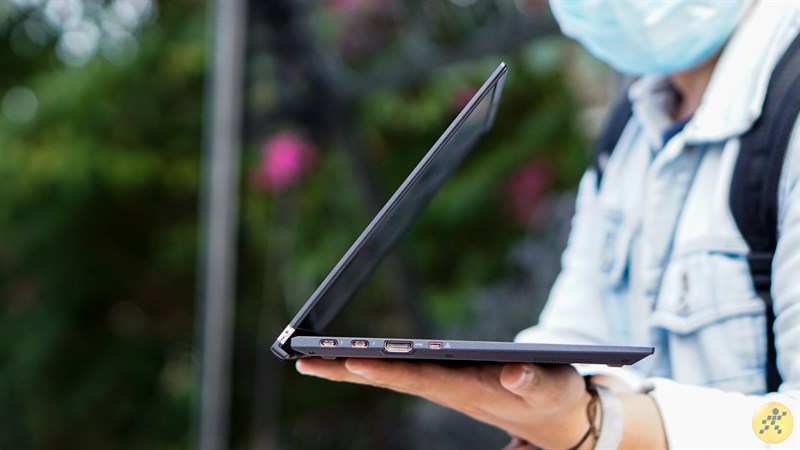 Asus ExpertBook B9450FA is as light as a feather (less than 1 kg).
The thin curse often causes laptop manufacturers to cut a lot of things, including connectivity. But it seems that Asus ExpertBook B9450FA has smashed this curse when fully equipped with ports:
2 Thunderbolt 3 ports: Has a charging function and works like USB-C.
1 USB 3.2 port: Used to connect the mouse, USB, …
1 micro HDMI to RJ45 port.
1 HDMI port: To connect a TV, the projector outputs images.
1 3.5mm headphone jack.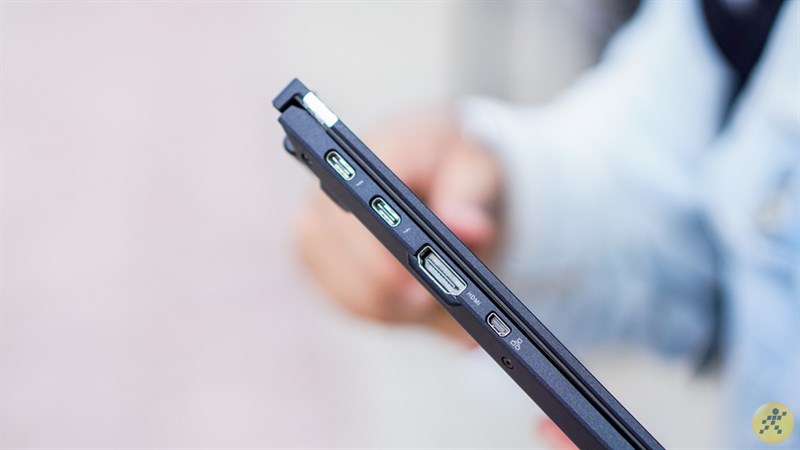 The left side of Asus ExpertBook B9450FA.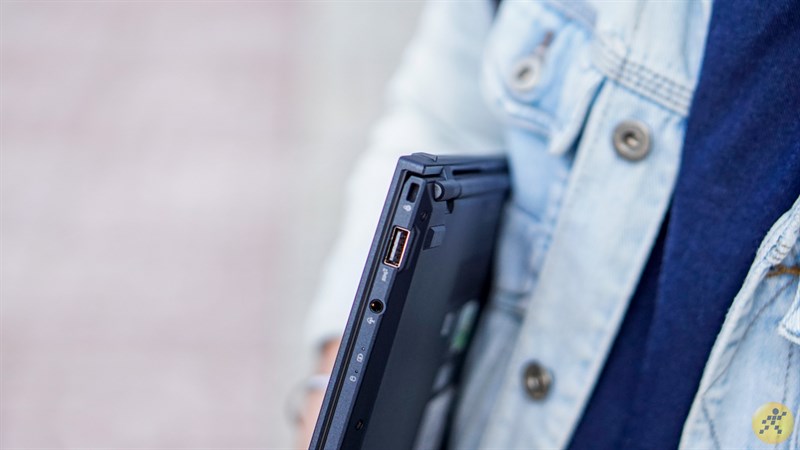 The right edge of Asus ExpertBook B9450FA.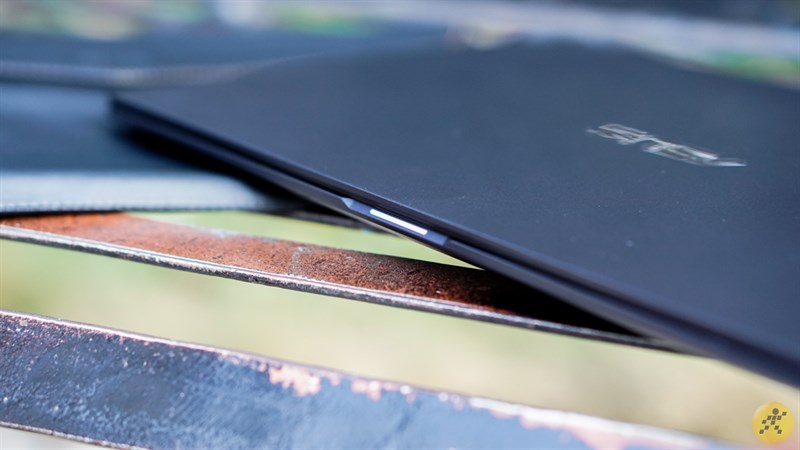 The leading edge has a hand edge to open the device gently.
With high working frequency, business people always need a keyboard that has good typing experience. Therefore, ASUS ExpertBook comes with a 1.5 mm travel keyboard for fast response speed counting. In fact, when typing my computer's keyboard, I feel really happy!
Not full-size keyboard, but the high bounce speed brings faster typing speed when working, this easily convinces those who do programming, writing content, …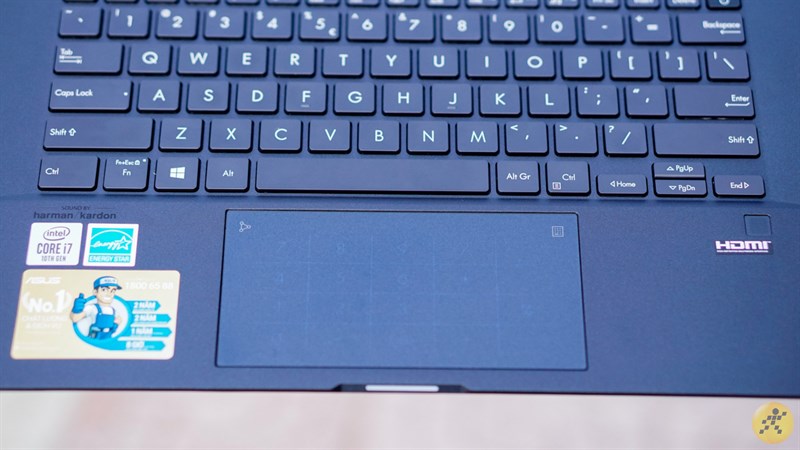 Asus ExpertBook B9450FA has a keyboard for a typing experience.
Due to the compact design, the keyboard does not have its own number pad. To compensate, ASUS brings a virtual keyboard on the touchpad. When double-tap (tap twice) on the keyboard icon on the touchpad, this row of numeric keys will be launched.
This is a common way ASUS designs recently as a solution to reduce the overall size of the laptop but still provide a full user experience.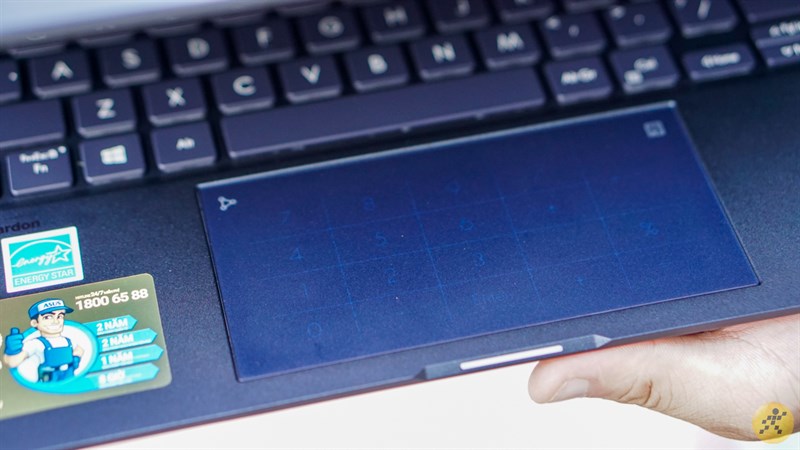 Partpad touchpad numberpad Asus Expert B9450FA.
Whenever I want to consult with colleagues, I have to turn the laptop to the opposite person. This is very inconvenient, especially for large laptops. But ASUS ExpertBook can fold the screen 180 degrees, serving the needs of meetings, discussions, information sharing at work. The size of the ExpertBook is inherently compact, so when fully folded the screen is not too bulky.
When folded 180 degrees, you will see the heat sink of the machine. The heat sink of the device works quite well, I use it from morning to late night with many heavy tasks like Chrome or Photoshop and the machine is not too hot.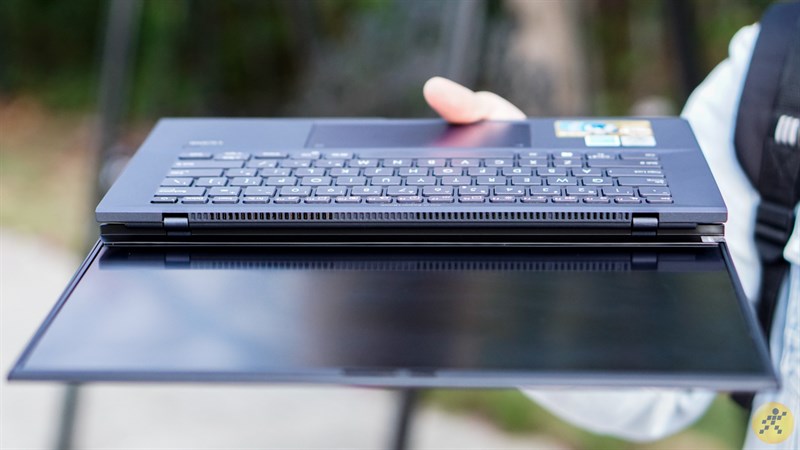 Asus ExpertBook B9450FA folds 180 degrees easily.
Monitors are also the selling points on ASUS ExpertBook. It is equipped with a 14-inch screen, Full HD resolution (1,920 x 1,080 pixels) with 100% sRGB color coverage and 72% NTSC. With an ultra-thin Nano Edge screen edge with only 4 mm side, ExpertBook B9450FA offers 94% of the size of the device. This makes the display space more spacious.
As a matter of fact, the ExpertBook's screen is not the most beautiful, but offers a great experience in all its uses.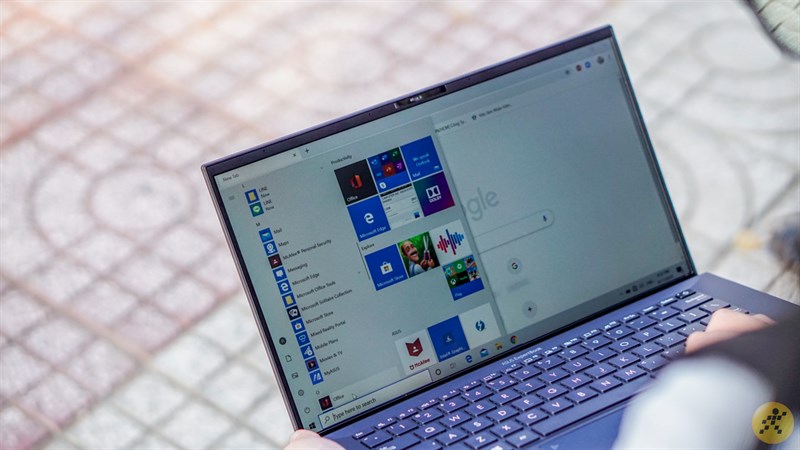 Asus ExpertBook B9450FA has a good value for money display.
Configuration ASUS ExpertBook B9450FA not weak
In a slim and light body, ASUS offers high-end configuration for ExpertBook B9450FA, including:
CPU: Intel Core i7-10510.
RAM memory: 16 GB.
Hard drive: 2 SSD 1 TB PCLe.
Graphics Card: Intel Graphics 620.
Operating system: Window 10.
With configuration, ASUS ExpertBook easily helps users quickly solve all business needs. The high-performance 10th-generation Intel Core i7 chip runs almost every office task and also includes graphics such as Photoshop, Lightroom or Premier.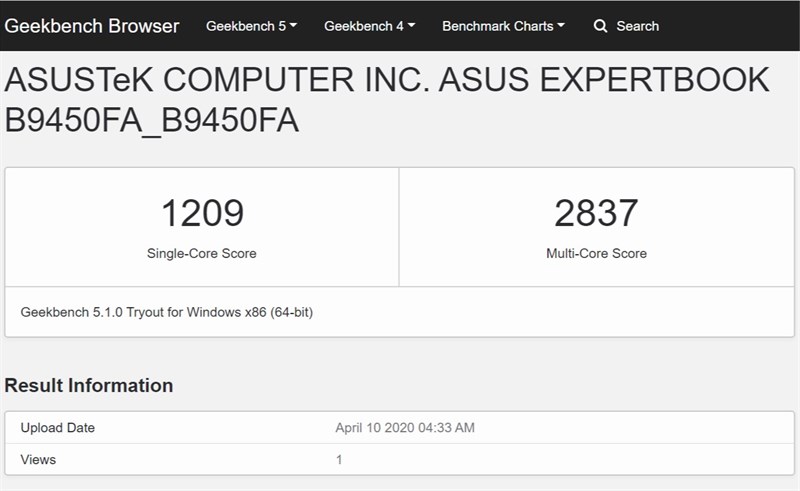 Single-core and multi-core CPU points of Asus ExpertBook B9450FA.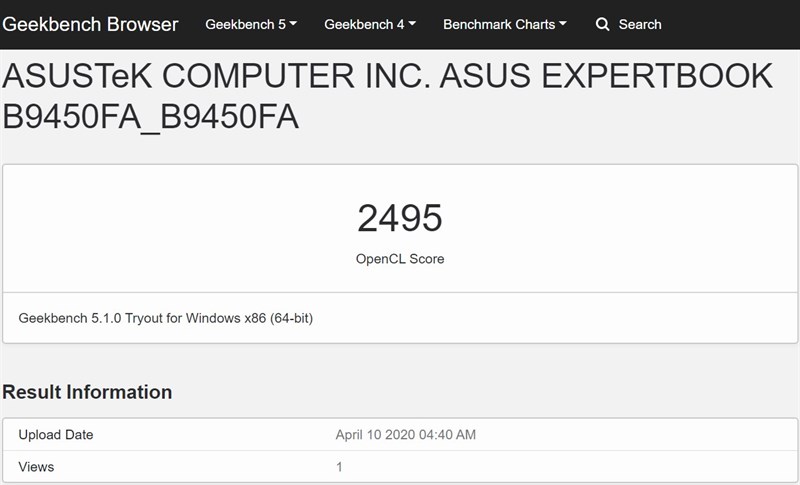 Overall performance score of ASUS ExpertBook B9450FA.
Typically, manufacturers only support SSDs from 256 GB to 512 GB, especially 1 TB. However, with ExpertBook B9450FA, ASUS favored when equipped with 2 TB for 1 SSD. This support helps users enhance storage capacity, without the need to purchase additional hard drives. For designers and producers who need to store a lot of high quality images and videos, this is a laptop that can't be more suitable.
The duo hard drive also helps users access data faster, open the software faster.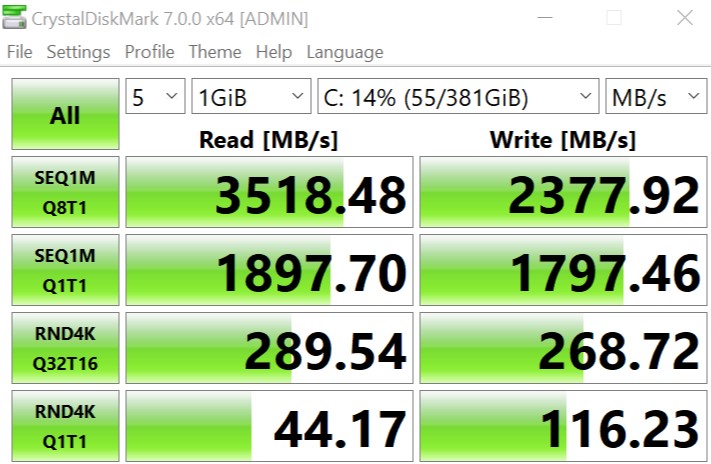 The write / read speed of the hard drive of ASUS ExpertBook is extremely high (highest among the laptops I use).
In terms of thin and light, many users often choose MacBook Air. While macOS offers a great user experience, ASUS ExpertBook is more configurable. Sometimes a lot of tasks require a high configuration and a laptop that's too weak won't handle it, so ExperBook is a good choice. Who says thin and light laptops are not strong?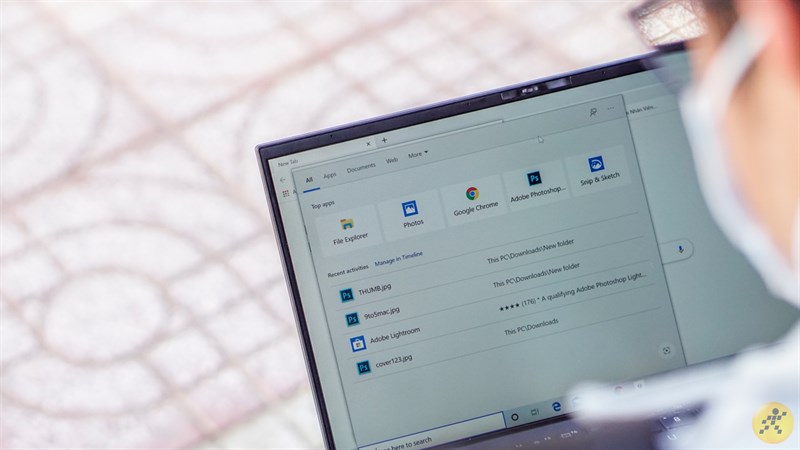 Asus ExpertBook B9450FA brings the perfect experience.
In addition, ASUS ExpertBook also supports auxiliary monitors, you can work with this monitor to increase the speed of work. The configuration of the device is quite strong so carrying an additional screen is also normal.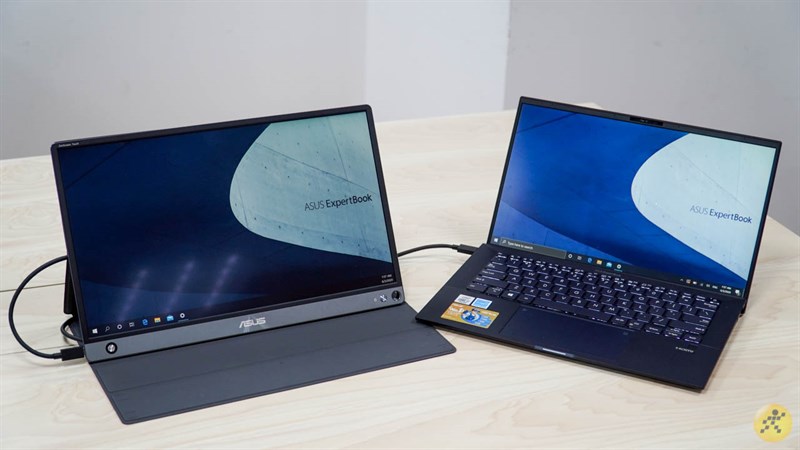 ASUS ExpertBook B9450FA and secondary monitor.
ASUS ExpertBook B9450FA battery life is not low
ASUS ExpertBook is equipped with a battery for extreme battery life. I tested the battery with BatteryMon software, the device gave a number of 10 hours of use.
For a laptop with a thin body of only 14.9 mm and achieving such high battery life, it is commendable.
With this battery life, users can be assured of urgent work in places where there is no power to plug in the charger. ExpertBook B9450FA addresses the "thin and light battery low" concern.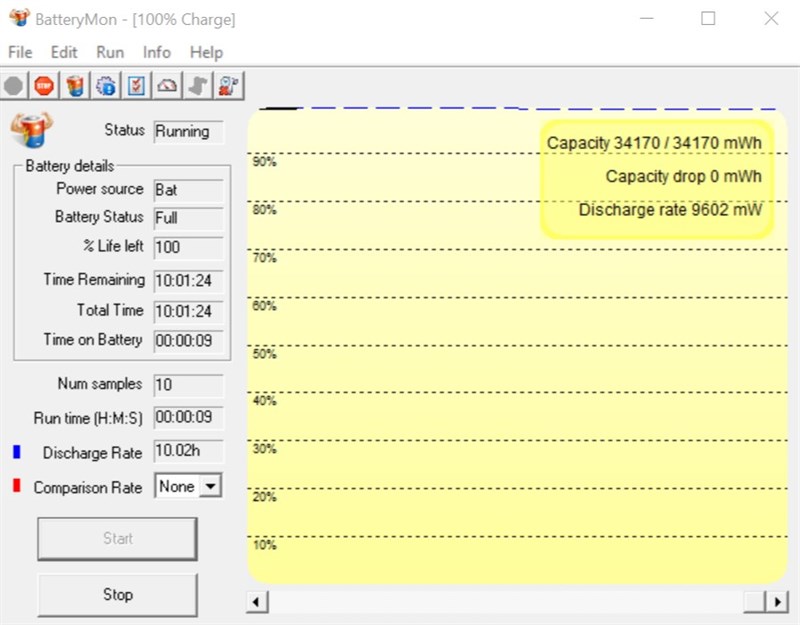 ASUS ExpertBook's battery life is measured in BatteryMon.
In addition, ASUS ExpertBook B9450FA has an additional 24-hour (66 Whr) battery version for users to choose. If you refer to the 12-hour version, you will have 20 – 22 hours of actual use. A battery life is too big for a business laptop, right?
Not confidential? With ASUS ExpertBook B9450FA should think again
In many people's minds, a thin and light laptop will not be equipped with many security features. ASUS will make you think again.
ExpertBook B9450FA offers various forms of security including fingerprint sensor, IR camera and other security software for businesses. The fingerprint sensor on the device supports fast unlocking, which is essential for business people who need absolute security.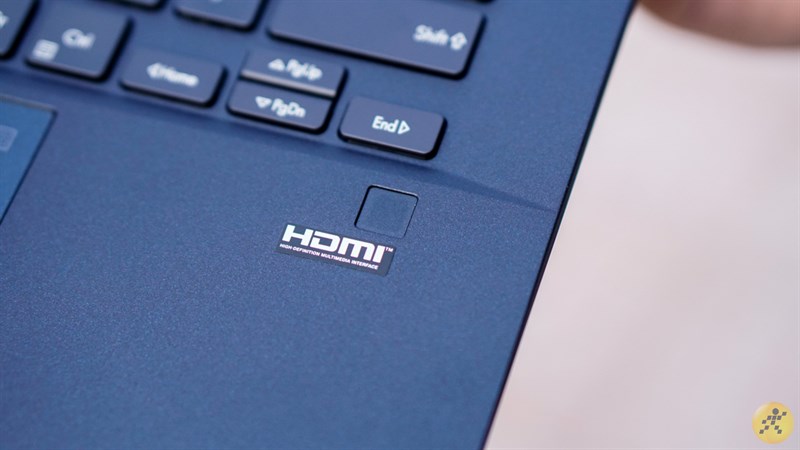 The fingerprint sensor of ExpertBook B9450FA.
Besides, the device also supports IR camera for face unlock with Window Hello. This feature increases the security of the device.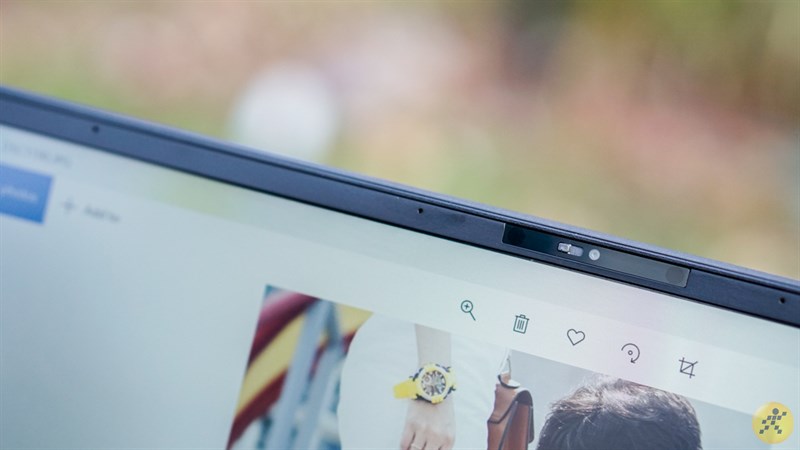 IR camera of ExpertBook B9450FA.
A noteworthy point in the ExpertBook design makes it more secure is the kensington lock. Because of its ultra-thin design, many laptops have now been locked out. But ASUS keeps this port on ExpertBook captivating users.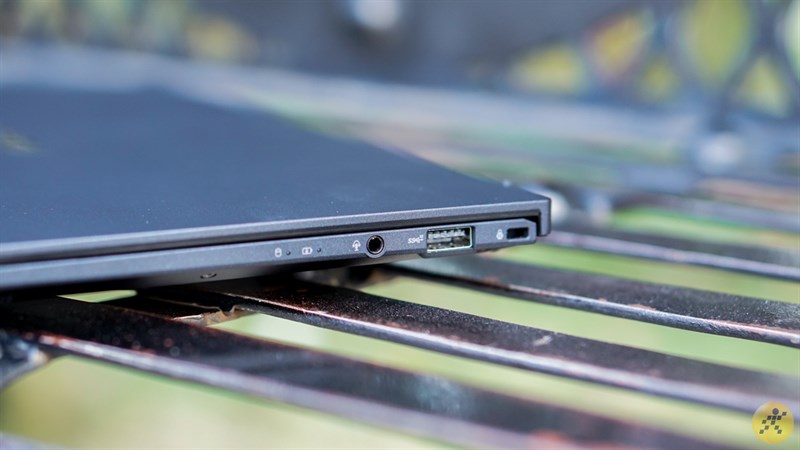 ExpertBook B9450FA equipped with a kensington lock.
In addition, ASUS also equipped with TPM 2.0 enterprise management software. This software helps encrypt data at the hardware level, avoiding enterprise data leakage, enabling businesses to equip employees with a series of machines without any trouble.
Summary
The demand for movement of users is becoming a trend, just need a compact laptop, buffalo battery and strong enough that they can work anywhere. ASUS ExpertBook was born as a tool to solve that need of users.
The four worries of thin and light laptops (lack of ports, weak configuration, low battery life and poor security) are handled smoothly and perfectly by ASUS. I have time to use the machine for a week, during the process I love using the device, especially the lightweight design, easy to hold, put the device in my backpack without thinking it was carrying anything. These things completely meet the criteria of choice and demand for use of those who follow the motto of "time is gold".
Above are my preliminary experiences of ASUS ExpertBook B9450FA. Detailed machine reviews will be sent to you shortly. Invite you to welcome reading.
Product link: https://www.amazon.com/ASUS-ExpertBook-B9450