Whether you're using a desktop, laptop, or gaming laptop, most of us always have to think about the cooling system for our machine, right? Today, let's try comparing air cooling technology with water cooling technology to see that between a cheap and a modern technology, which side will you tilt more?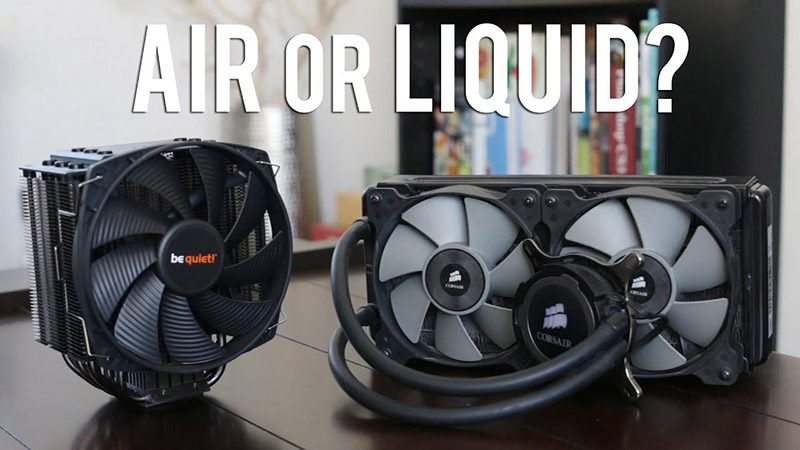 You choose air cooling? Or do you choose water cooling?
Note: Hello everyone, I am working on a technology series called "Where Is Good". This category will introduce the opposite of the two technologies on phones, laptops, tablets, etc.These are all technologies available on the market today, thereby helping readers have more perspective and Get the choice that best suits you. 
First let's go through the concept that everyone knows but not sure everyone understands: What is heat dissipation?
Surely most of us know the heat sink and the importance of heat sink, right? But it seems that not many people know the specific working mechanism of a cooling system, right?
In general, heat dissipation is a cooling system for the device, preventing the device from overheating, resulting in damage. Because during use, the most hardware devices, CPU and VGA, emit a huge amount of heat.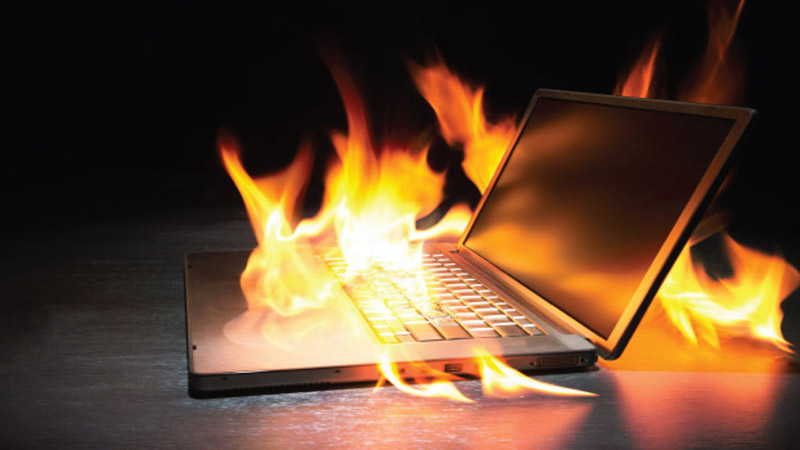 Don't let your computer catch fire. (Image source: ThinkPro)
That's why the heat sink was created to help minimize that heat. These components will absorb most of the heat generated during the operation of the machine, then disperse this heat into the environment before the computer components are overheated.
The most typical and popular feature on the market today is the air cooling system and water cooling system.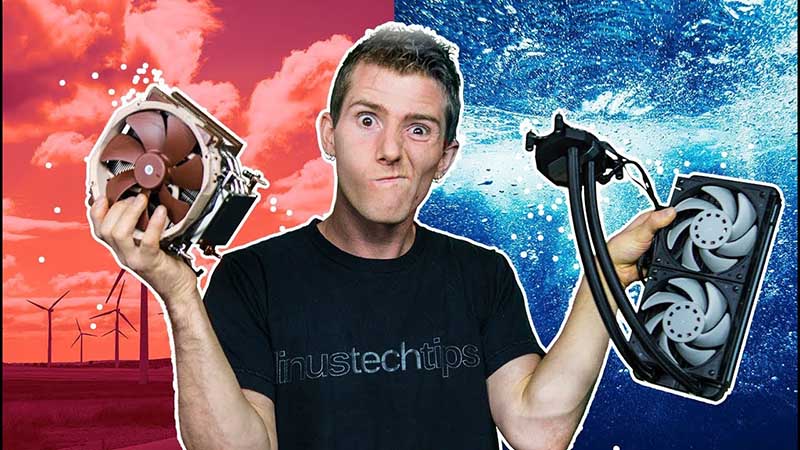 What is air cooling and is it enough?
Air cooling is the most widely used fan-cooled system on the market today. Most low-cost to mid-range or high-end laptops use this air cooler thanks to its widespread and long-standing popularity. Not to mention that laptop manufacturers are increasingly upgrading the air radiators on their products.
Air cooling is most popular because of its low cost, simple structure, and high efficiency, as well as not requiring too much engineering during the installation process.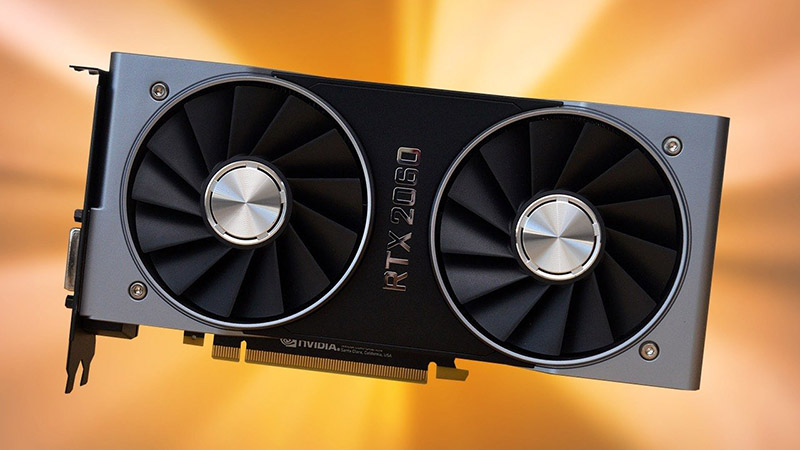 In your opinion, is air cooling sufficient? (Source: Amazon.co.uk)
The operating principle of air cooling (traditional heat sink) uses a heat-absorbing surface, which will contact the hardware surface where the most heat is generated (typically the CPU) through a layer of thermal paste. thermal (paste).
The temperature from the CPU will pass through the thermal paste and then through the heat-absorbing surface, followed by heat pipes (usually copper pipes) on the upper heatsink, where the fans will spread heat. degree of metal foil going to the air. Then the suction fan of the case will expel hot air out.
Basically, air cooling is a device that helps to bring the hot heat generated from the operation of the CPU to the environment with copper heat pipes, combined with aluminum heat sinks to lower the heat. like diffusion heat. To speed up the dispersion, the heat sink will come with air blower. Fans are also the most important equipment of this entire cooling system.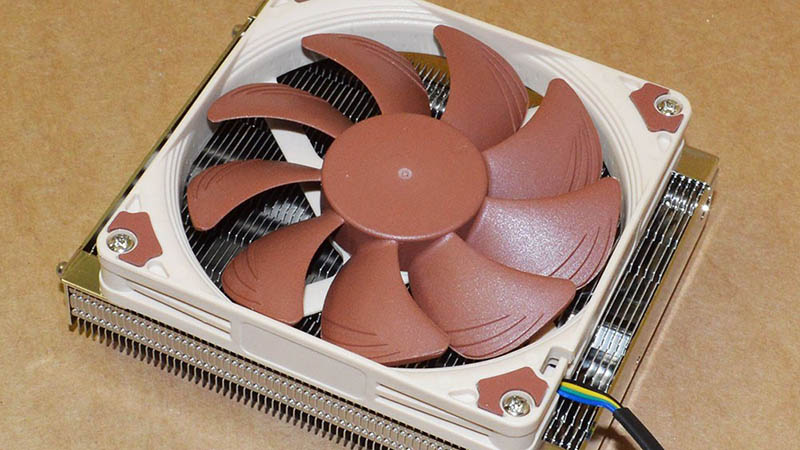 Blower – the most important part in the air cooling system. (Source: funkykit.com)
This is the most basic design of air-cooled radiators. Not only is the large-sized air cooler used on desktops, the laptop cooling system has a similar design. This cooling technology is suitable for many types of users from basic to advanced, with the need to use computers for work and play games on average.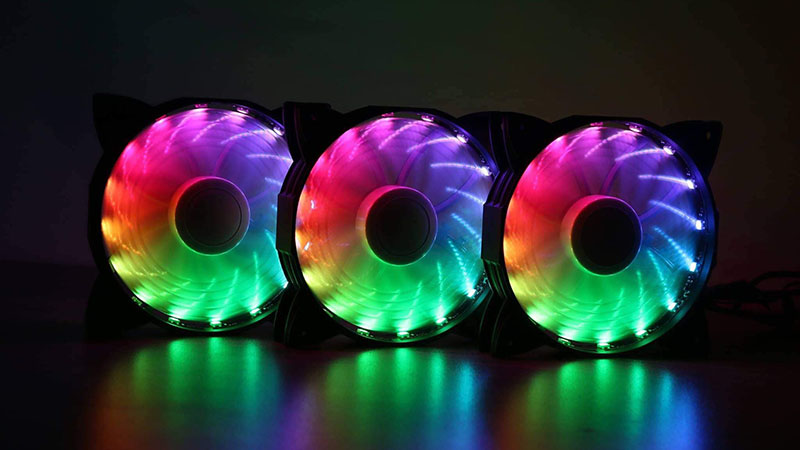 Not to mention the beautiful radiator is sometimes very nice. (Source: comstern.de)
– So what are the advantages of air cooling?
As for the advantages, perhaps the strongest point of air cooling is the low price. Installing an air cooler won't require too much investment, as most cases already have fans, graphics cards, and even the CPU. The main part of the air cooling is the fan unit. You can buy most of the components of a gas radiator for no more than one million depending on your own preferences.
Easy to clean, maintain, maintain
At the same time, air cooling is also very easy in cleaning, maintenance and maintenance. Almost just a brush and a blowing head, the gas can clean your radiator clean. Many of you can even clean your computer yourself without having to contact cleaning services.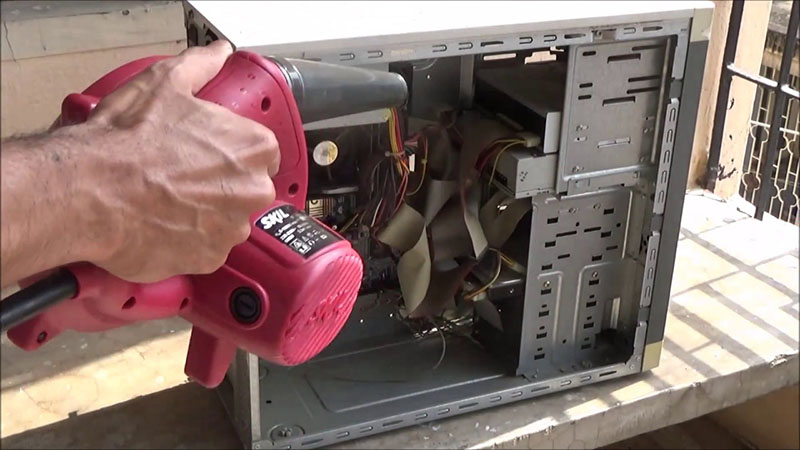 Many of you can even clean your computer yourself without having to contact cleaning services. (Image source: Science Sir)
Easy to use when having trouble
Another strong point of air cooling is that it is easy to repair when something goes wrong. Whether it's a malfunction of a device or a computer hardware system, it's much easier to disassemble an air cooler. Many of you can even do it on your own for the first time.
The most common cooling technology is increasingly being developed
At present, air cooling technology is the most popular cooling technology on the desktop and laptop market. Therefore, computer development companies such as Dell, ASUS, etc. also launched many new developments every day such as upgrading airflow, equipping additional fans or shortening the path of heat source to the environment. Not to mention that many component manufacturers are incorporating air fans and LEDs to turn the radiator into a decorative part for the machine.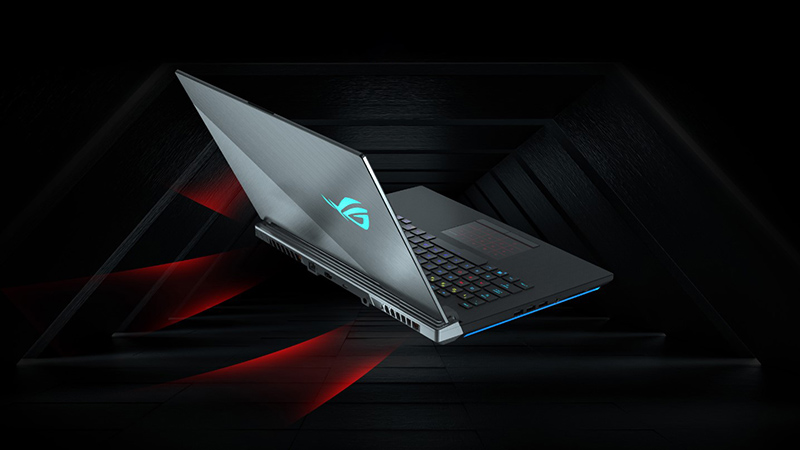 Air cooling technology is highly popular and is increasingly being developed even on laptops or desktops.
– Disadvantages of air cooling fan
Make lots of annoying noises
There are pros, there must be defects, right? Because a weak fan is sometimes not enough to cool, gaming computer manufacturers have increased the fan's power several times. This has partly caused the most noticeable defect of the air cooling system is that when operating, the fan will make sounds and make noises.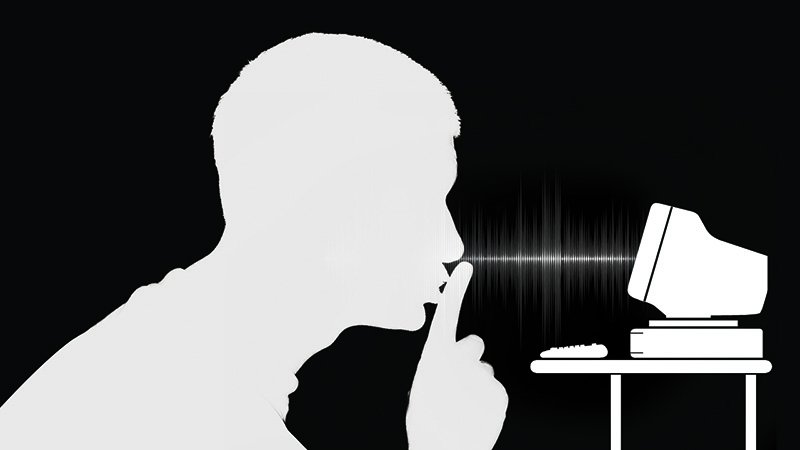 Do you like a noisy computer late at night? (Image source: Lifehacker)
But talking about noise is really not very significant, because when playing games, you are not in any mood to care about the fan running. Not to mention the majority of gamers also often wear headphones. So the noise won't be too troublesome. Unless you are afraid of disturbing others or jokingly saying that you were ganked while playing games late at night.
The cooling effect is not really high
In addition, depending on the fan capacity will affect cooling efficiency. If the fan is not enough, the cooling effect is not high, but the fan with a large capacity will make noise as I said above. Not to mention, some radiators will depend in part on ambient temperature. For example, if you leave the computer in an air-conditioned room, then the air cooling will be enough to weigh your entire system.
Easy to catch dust causing unsanitary
And after all, the most annoying thing is getting a lot of dust stuck to the propeller. The rotor moves friction with air to create electrostatic forces that attract tiny dust particles. From there after a while you will see a thick layer of dust clinging to the propeller. Without regular hygiene, it is easy to cause damage to the computer system, not to mention very lack of aesthetics or to say it is dirty.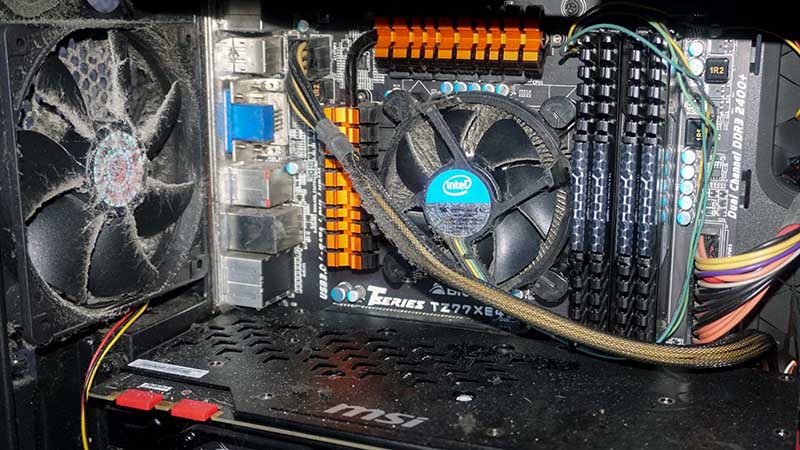 I was scared just by looking at it, like this, I can't even clean myself. (Image source: Tinhte) (Image source: vortez)
What about water radiators?
If enough fan cooling is used, why would one develop this liquid cooling technology? A big part of the reason is that water cooling has a much higher cooling effect than air cooling (just like taking a shower is cooler than a fan). Since then the water cooling was developed with the purpose of cooling the computer chassis so hot and hot that an unattractive fan.
So despite being born late after birth compared to traditional air radiators. But the water radiator has met very well the need to lower the dinosaur computer systems working with high capacity for a long time.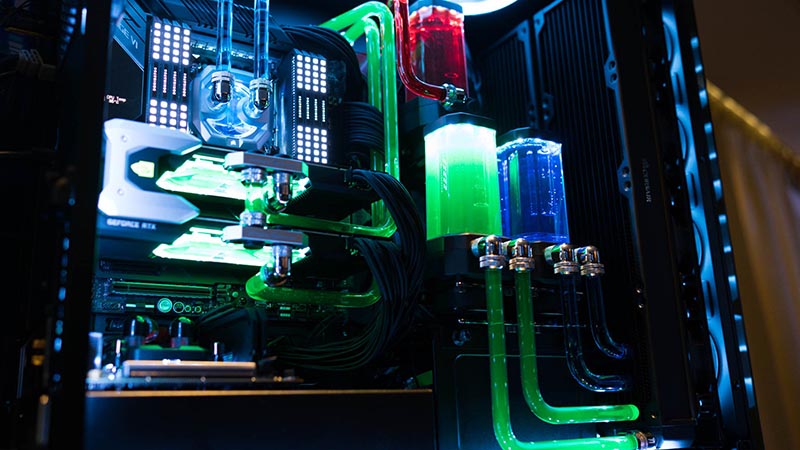 The water cooling system looks a lot better. (Image source: ebay)
The principle of operation of water radiators is a bit more complicated than air radiators because water radiators are more components. The cooling solution, or radiator, will run in a cycle thanks to the pipes that pass through the components of the cooling system.
Although the radiator surface is also used to absorb the heat, the difference is that the device part of the water radiator will be empty and have two holes for water to flow in and out so called the water block. Water Block is the most important component of the whole system, which is responsible for transferring the heat generated from the CPU / GPU into the water. The water block will still contact the surface of the hardware to dissipate heat through thermal paste. The heat from components will be transferred to the cooling liquid and released to the environment through the heat sink.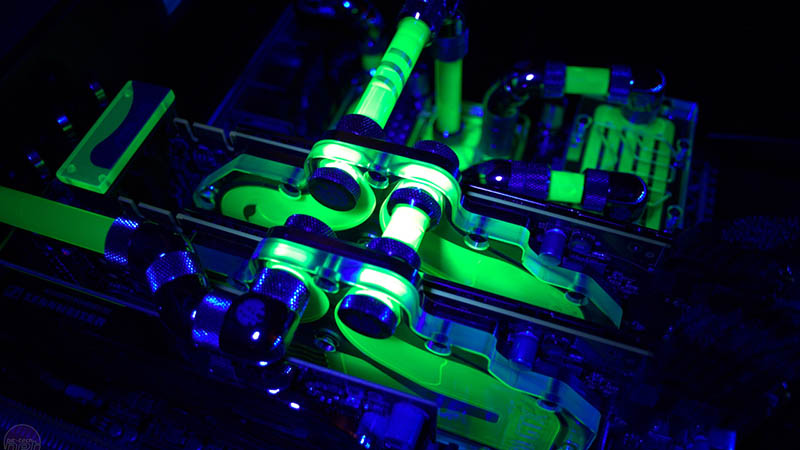 Heat from the component will be transferred to the cooling liquid and released to the environment.
The cooling solution will be stored in the tank, from the tank will run through the pump and be pumped straight up to the water block. Here the water will absorb heat from the surface of the heat sink and continue to flow on the radiator with the fan attached. Water will run through the small paths in the radiator and the leaves of the radiator will regain heat, then discharged outside by fans. The cooling solution will return to the tank from the radiator and continue the cycle.
Water cooling is mainly for people who use intense computers or play games and do heavy programs, when the hardware will emit a lot of heat, then an air cooler may not be available anymore. meet it anymore.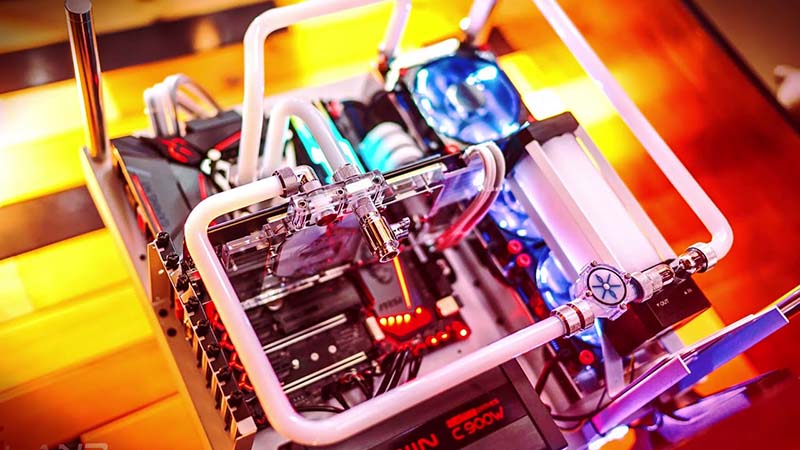 Water cooling is mainly for people who use intense computers or play games and do heavy programs. (Image source: Gland Conputer)
– What are the advantages of water cooling to deserve our attention?
Extremely good cooling effect in many conditions and demands
The strongest point of this liquid cooling system is its excellent cooling effect. For the computer configuration terrible crisis continuous work for a long time such as 3D rendering, rendering videos with high effects, or gamers playing games continuously during the epidemic season … this is considered the best choice for users.
Modern design, eye-catching
Not to mention the water radiator if combined with the lighting system will add more modern features to your computer. A case with a sparkling LED light changing in green, red, and red, it looks like it will be really oysters, right?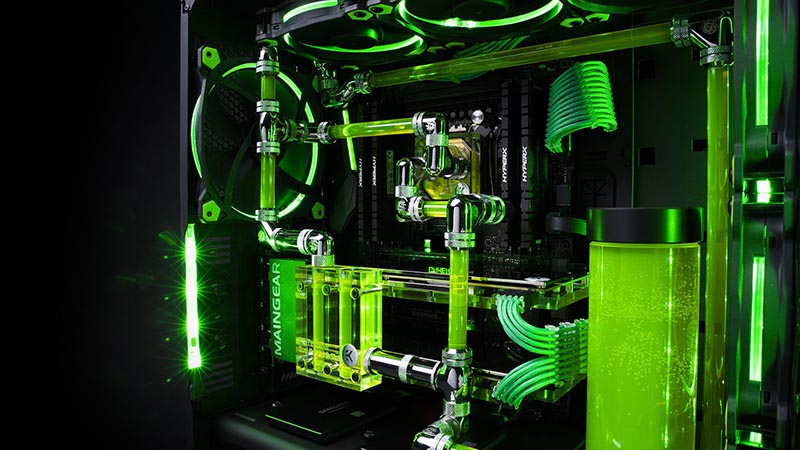 Water radiator, if combined with the lighting system, will add more modern features to the computer. (Image source: Theverge.com)
Quiet for space that needs concentration
Unlike the fan of air-cooling system, water cooling system does not make too much noise. Extremely suitable for those who like the absolute quiet when using.
Low hygiene frequency, no need for excessive maintenance
And another advantage of this liquid cooling is that the system will be extremely dust free. Thanks to this advantage will minimize cleaning time as well as maintenance time and maintenance for equipment.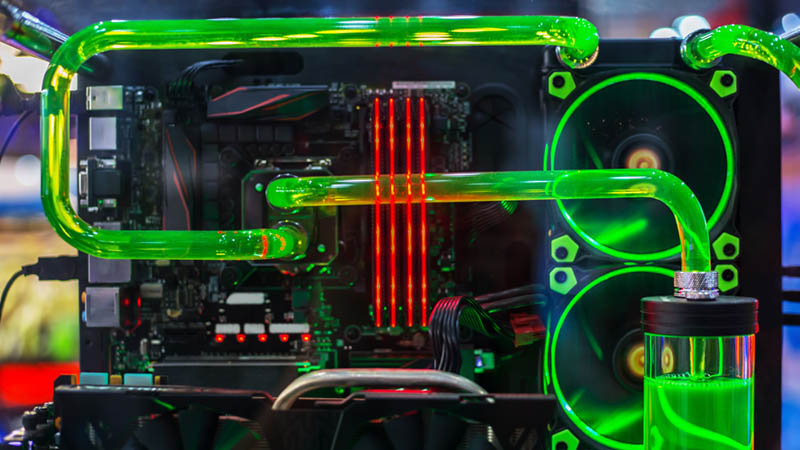 The water columns running along the street look pretty good, don't they? (Image source: TectSitting)
But nothing perfect, even a water cooling will have its own shortcomings
The biggest drawback that most people are afraid of when using water cooling is that the price is much higher than air radiators. You will have to spend a lot of money to equip an optimal cooling kit. I've just heard that the pain is in the wallet!
High technical requirements when installing
Difficult to install is also a worth mentioning defect of this modern cooling unit. Very few of you are confident or capable of installing a water cooler yourself. That said, if you do anything wrong, causing water to leak out, it will both lose money and cause harm to the entire computer system.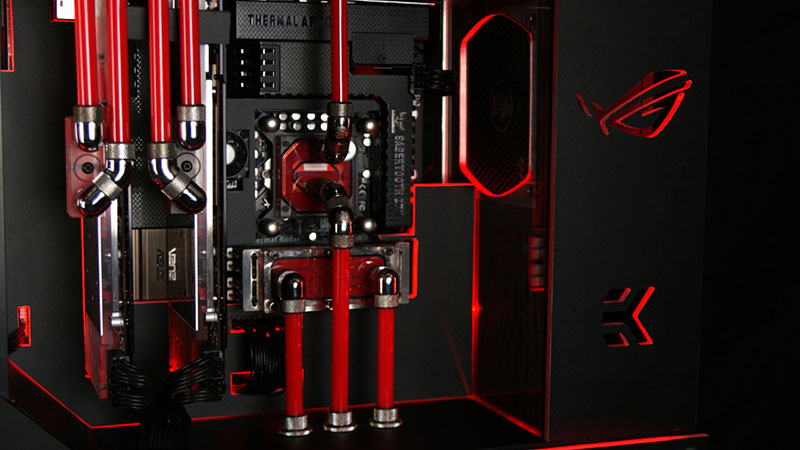 Water cooling requires high installation techniques. (Image source: Dawna McCoy)
Causing great damage if damaged
From there, we can see immediately the next defect of the water cooling system is that it can cause serious damage to other hardware components in the event of a failure. It's a computer system, it's not a joke.
Difficulties in maintenance
And finally, this water radiator will make it difficult to clean as well as maintain. Not without dust, you will not care about cleaning. This is also what you need to do for your computer. But because the dust attached to the system will be significantly reduced than using a cooling fan resulting in a low frequency of cleaning, this is probably a weakness that we can ignore.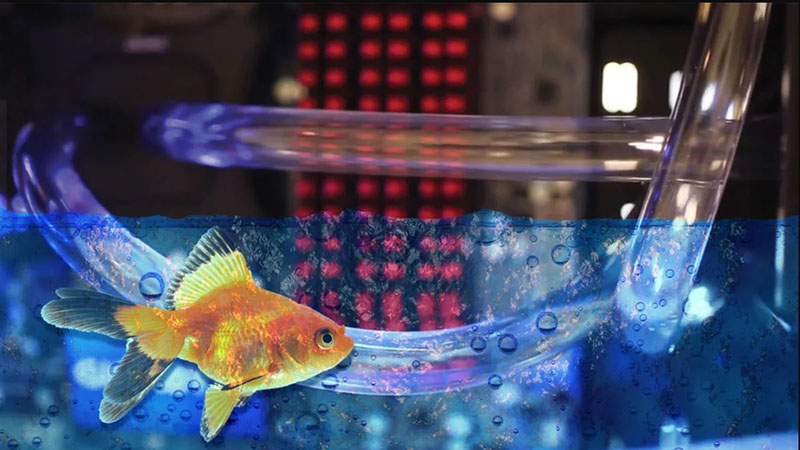 Imagine one good day your radiator will leak water. It will be a nightmare. (Image source: Lifehacker)
So, we should choose a reasonable heat sink?
This question will also depend on many other factors such as your level of computer use as well as the current computer configuration you are using.
For moderate gaming conditions, working at a moderate level, just a regular air radiator is sufficient, more necessary, you need to install a few more fans and pad a CPU Cooler purchased separately. So the computer you have been on the ferry ferry with still not too high temperature, but in return will probably be a bit noisy and you have to regularly clean the computer.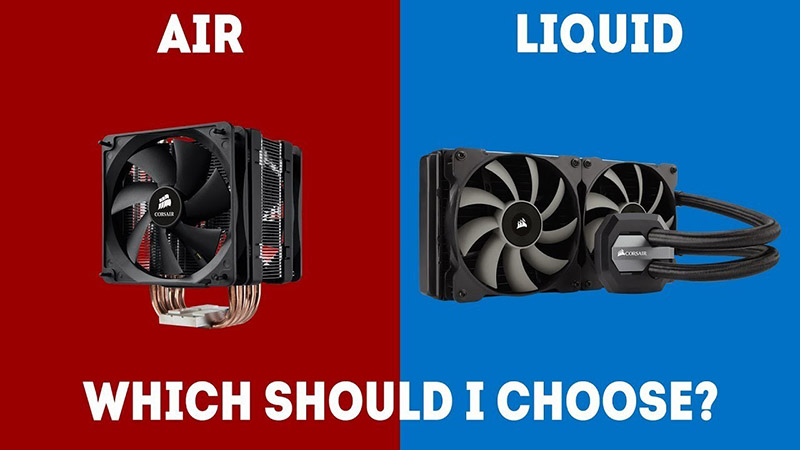 So, we should choose a reasonable heat sink? (Image source: Teckchaser)
So, what about water cooling? Water cooling will always keep the machine at the lowest temperature possible, but if you want to use it, you have to spend a decent amount of money to invest, and in return, your game engine is cool and beautiful. with LED effects to turn beautiful colors. In addition, you also have to consider your need to cool the water or not, not just buy as well. For example, if you are an overclocker or PC Master Race prefers Ultra High types of ostriches and works continuously such as playing games, designing photos, rendering videos, etc. then OK – water cooling is a reasonable choice.
So according to your opinion, you choose air or water cooling? Leave your comments below to let me know.