Operating system iOS 12 launches with extremely interesting features to make your user experience easier and more efficient. This article I will introduce you 8 useful tips for iPhone iOS 12 that you should know!
1. Quick actions AirDrop and Personal Access Point
With previous operating systems, you need to enter the item Setting to manipulate Open AirDrops then select the appropriate sharing mode. However, once 3D Touch has been opened, iOS 12 supports you to do so Control center.
Just tap the Wi-Fi tool area, Mobile data, Bluetooth, Airplane mode as shown below, the screen will automatically pop up related settings such as AirDrop and Personal hotspot.
2. Security code auto-fill
Currently, when logging into your favorite browsers and applications, you usually have to record your login information and add a security code (if available). The steps are quite cumbersome and time consuming.
But with this feature on iOS 12, all security information is automatically filled with just one click.
You just need to click on the box password has been automatically saved at previous logins, the login information will be automatically filled in.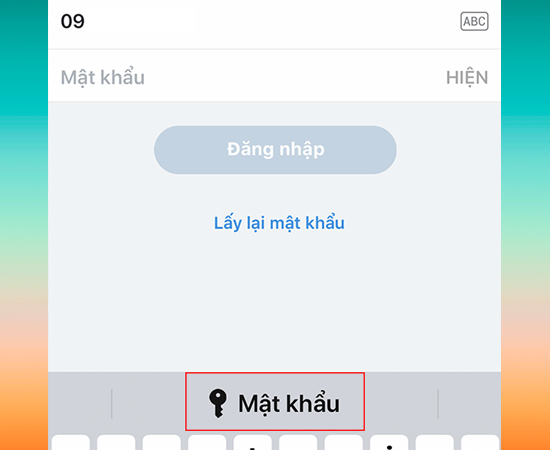 3. TrackPad mode of the keyboard
This tip is useful when you enter text but make a typo in the middle of the paragraph.
You just have to tap hard on any position on the keyboard, the keyboard will automatically switch to TrackPad mode You can move the cursor more easily.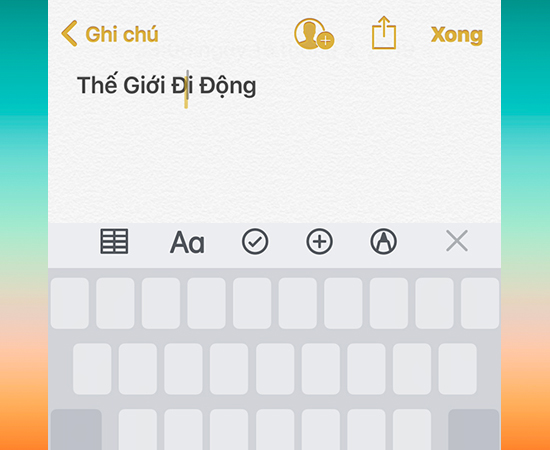 4. Change the screen quickly
You just drag back and forth in the green box area At the bottom of the screen as shown below, the screen will be changed quickly according to your needs.
An interesting feature with this function is that when you switch screens and manipulate applications on the new screen, the next switch will switch back to the old screen whether you drag left or right.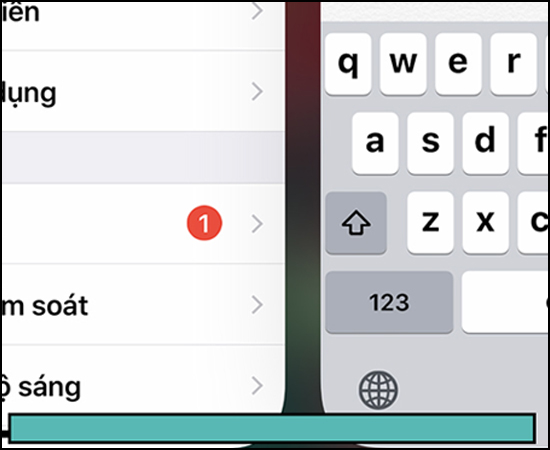 5. Move multiple applications at the same time in the home screen
With older versions, when you want to move the application, you must drag and drop each application one by one. However, you can now migrate multiple applications at once.
You click on the application and then move a little until the application loses the x, then just select other applications.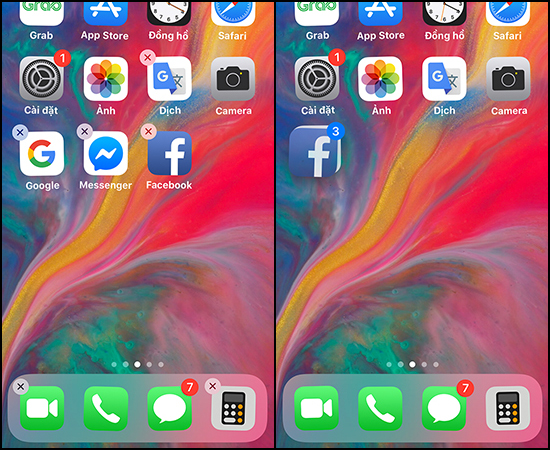 6. Select / Deselect multiple images
In Moments, after pressing Choose at the corner of the screen, you absolutely can Drag to quickly select images I want, without having to click each one individually as before.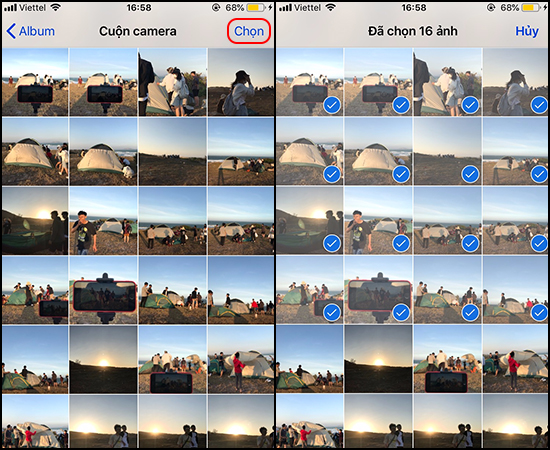 7. Reach
With later versions, the iPhone has become bigger and bigger. Therefore, using the phone with only one hand is difficult when you want to select the position above the screen. But with this function, the screen will be pulled down in half for your convenience.
To open this function, go to General settings, choose Accessibility and Turn on the reach button hey.
To activate you just need to drag down in the toolbar area as shown below, the screen will automatically be lowered.
8. Spotlight search bar
Do not ignore Spotlight if you are an Apple product user. The Spotlight bar helps you find everything on your computer, calculate some basic calculations, or convert currencies quickly.
In addition, the information is not available, Spotlight will switch you to search the Web through Safari if you need it. Try it and make sure you like it for its convenience.
At home screen you Just swipe down on the center of the screen is to enable the Spotlight search bar.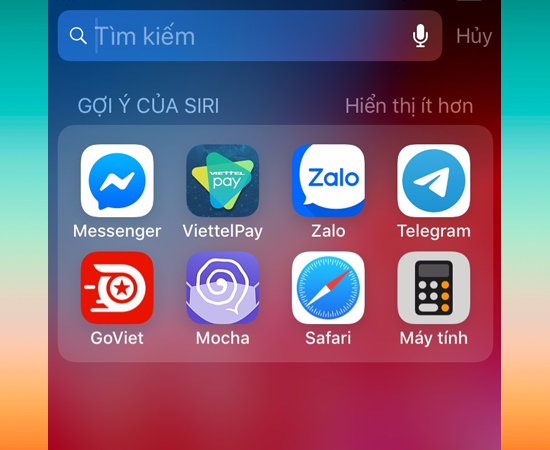 Above are 8 great tips I have just introduced to you, hoping to help you. Good luck!