Huawei New model launch smart watch The second generation is named GT 2. With 5 outstanding features of Huawei Watch GT 2 is being loved and expected by users. Let's find out why this product is popular through this article.
1. Impressive battery life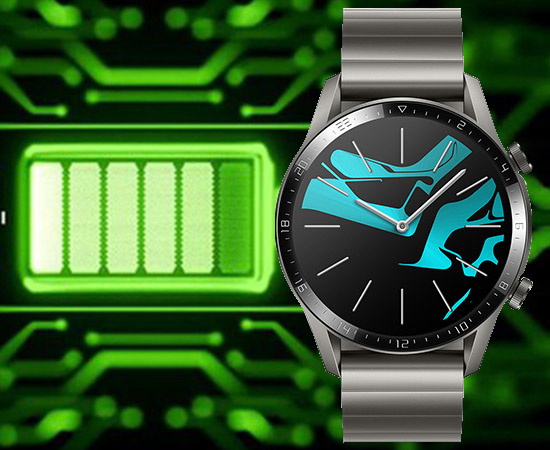 According to the company announced Huawei Watch GT 2 Capable of optimizing power consumption, giving the product an impressive battery life:
– In use mode: 14 days other 7 days.
– Use GPS for 30 hours, then other brands are only at 6 hours
– When listening to music about 24 hours, other brands will have about 10 hours
– Listening to Bluetooth turns on for about 10 hours, for other brands' products only falls within 5 hours
A special thing when the company also said the device is capable of fully charging within 1 hour 30 minutes, very useful feature for users.
2. Using "genuine" chip, optimal performancet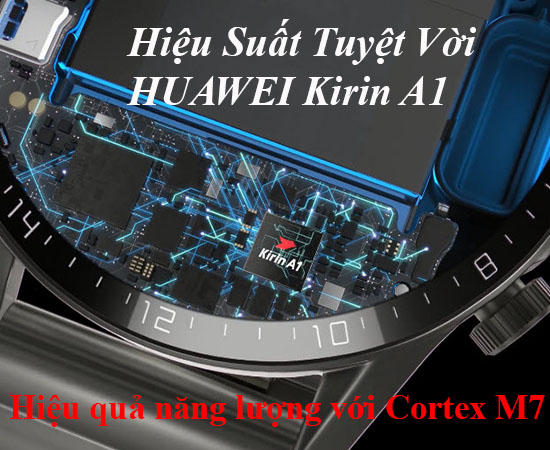 Like Iphone, Apple Watch, Huawei Also use the chip Kirin A1 chip, researched and manufactured by the company. Not only that, Huawei Watch GT 2 has its own hardware and software installation. Optimal in every way.
3. Support direct calling
In addition, the company brings to the product special features "Listen to the call directly". Currently on the market many smartwatches only wear to watch hours, measure heart rate, measure wearer's performance, calculate the step of the day, …. and do not support direct calling. With Huawei GT 2 equipped external speaker, microphone integration helps you Listen to the call directly on the watch without headphones.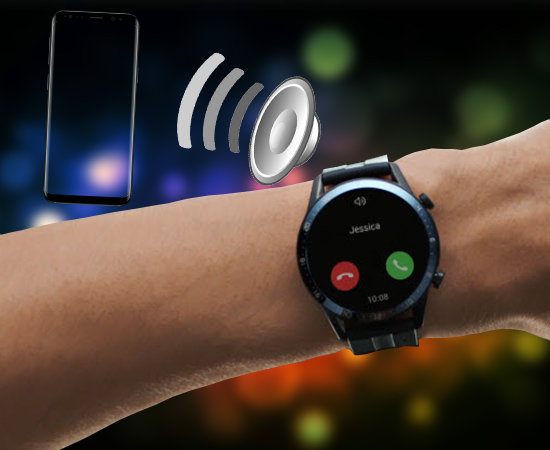 In addition, Watch GT 2 can connect to phones with a distance of 150 m (with Huawei products such as P30 series, Mate 30 series) still easily heard.
Note: This feature requires keeping your phone connected to Huawei Watch GT 2, the product does not have the ability to listen to independent calls (does not support SIM, mobile network).
4. Play music independently and directly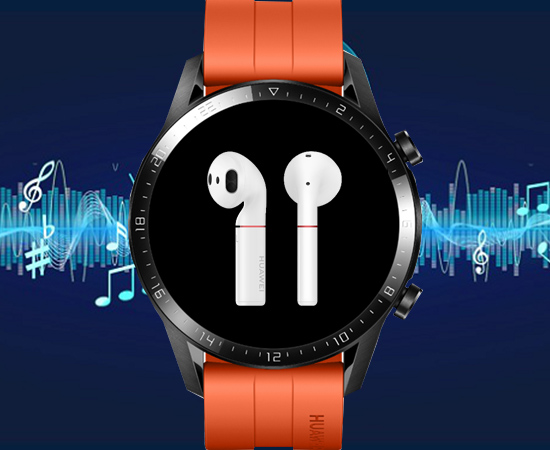 With memory 2GB Help GT 2 save approx 500 songs (about 4 MB each). You only need to connect a wireless headset to GT 2 to enjoy music No need to carry a phone, very handy.
Only support mp3 file, not Lossless music (Flac file).
5. 3D algorithm and many specialized features for sports
This is one of the outstanding features of the product. Huawei Watch GT 2 can support 15 sports with different intensity levels such as jogging, walking, swimming, cycling …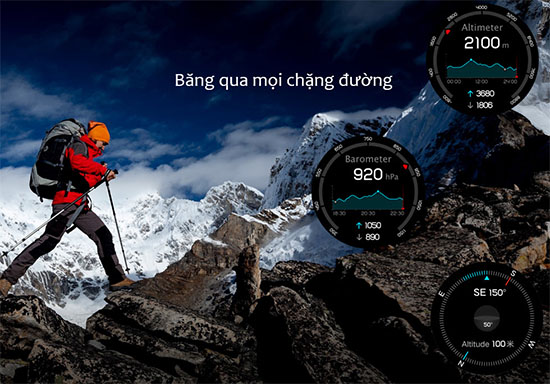 The Huawei Watch GT 2 features a compass, a blood pressure monitor and a 3D algorithm that will be a great friend as you climb and explore.