Children are more susceptible to skin and eye damage by UV rays, so shop for them one glasses It is very important to have your eyes in the sun. However not everyone knows how to choose glasses for babies. Today, I would like to share 5 notes to choose the right sunglasses and suitable for children.
1. The harmful effects of UV rays on children
The skin around the baby's eyes very thin and vulnerable More than adults, your baby's retina is in the incomplete development stage. Candlestick Baby's skin and eyes are easily affected by the sun.
In particular, the baby's lens Only develop when children are 12 years old. Before this age, Your baby's lens allows 75% of UV light to pass through, so your baby's retina is vulnerable.
So choose sunglasses to protect your baby outdoors.
2. Notes to choose the right and suitable sunglasses for your baby
– Choose glasses with 99% -100% UV protection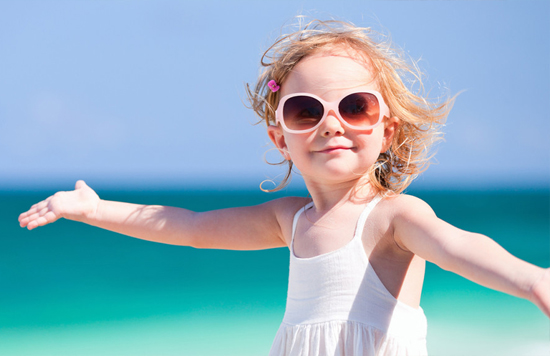 You should opt for baby glasses capable UV protection up to 99% to 100% and let your child use sunglasses from age 3 when outdoors.
Children should choose glasses that are resistant to both UVA and UVB rays.
– Choose glasses that cover the skin around the baby's eyes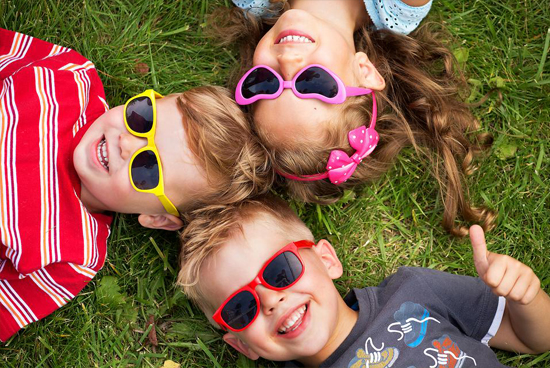 Baby skin around the eyes is very thin, vulnerable so it should be protected early. You Choose glasses with wide coverage, big glasses and thick eyeglass frames to cover the skin around the baby's eyes.
– Choose lenses with lenses made from Polycarbonate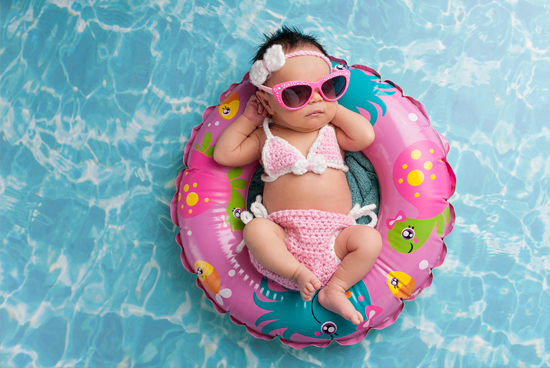 Children enjoy playing outdoors and are very active. So when you first start training your baby to wear glasses, you Please select lenses with lenses made from Polycarbonate and frames are made from plastic for baby.
Lenses made of lightweight Polycarbonate, durable and resistant to scratches and falls, giving children a comfortable play without fear of glass damage.
– Check the glasses for children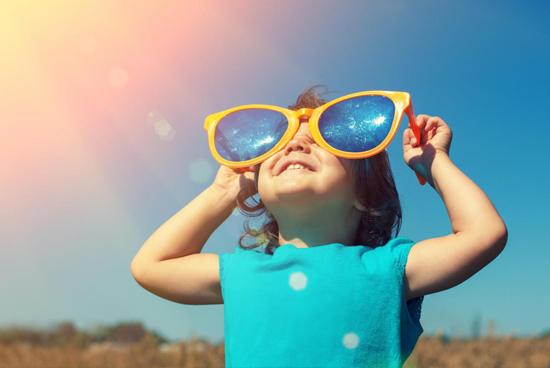 When choosing glasses for babies, you check that glasses fit your baby's face? Does it create a sense of comfort for the baby?
You double check the lenses see if the color of the lenses is uniform and clear, please Try looking through the lenses see if the image through the glasses is real, to avoid affecting the images the baby will see.
– Give your child the choice
This is an important note, when buying your glasses Let the baby go with and Selection because baby is the one who will use them. You can limit some sunglasses and have your baby choose the glasses he or she likes, which will make them more comfortable to wear.
Friend Instruct your baby to wear sunglasses when out playing and fun outside be an example for your baby by wearing sunglasses when outdoors.
Note:
– Please check the eyeglass to see if it is suitable for the baby, if you choose the lens is too wide or too tight, the baby will use the glasses will slip or click the nose often. When choosing glasses, check that the lenses are scratched and UV resistant. Make sure the product you buy is perfect.
– Please guide your child to wear glasses when outdoors, especially in the hours of 9-15 hours of the day. Within this time frame, the most active UV rays can cause babies to develop cataracts and later yellowing of their eyes if they are not well protected.
– Because children are very active, they can easily fall while wearing glasses. You should shop for baby glasses slip-resistant, anti-drop, so they do not drop glasses or lose glasses offline.
Above are 5 notes to choose the right sunglasses and suitable for children, hope this article will help you choose eyeglasses that help you protect your eyes from UV rays.
See you in the following article.