Aside from the hat glasses Golfing is also an accessory to protect the eyes from the sun, as well as to help express style & class. Along track this article to note when choosing to buy glasses to play golf offline.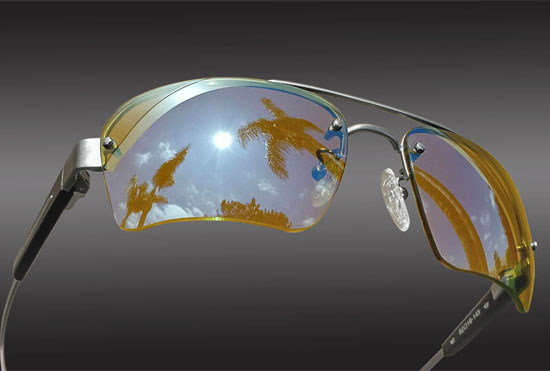 1. Types of golf glasses available
Golf glasses are an indispensable accessory for golfers, currently there are two types of golf lenses: sunglasses and prescription glasses.
If you don't have eye problems, sunglasses are a great choice. With many different models, diverse colors, sunglasses have the effect of protecting your eyes from sunlight. And when changing the lighting environment abruptly, it takes no time for your eyes to adjust.
Some sunglasses are also equipped with 100% UV protection to protect your eyes in the best way.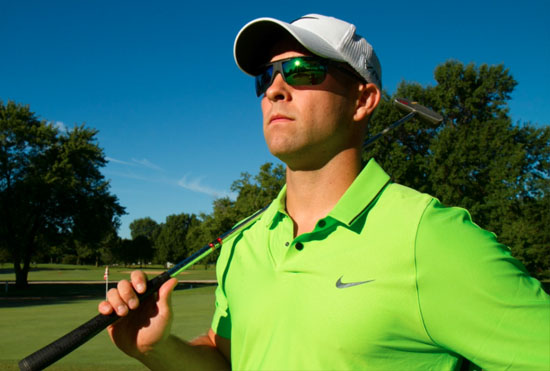 If your eyes have eye problems such as nearsightedness, confusion, or long distance vision, prescription glasses will be your choice. You should also use contact lenses when participating in this sport because contact lenses help you see better when your eyes and head are constantly moving while playing golf.
If you do not like the use of contact lenses, you can use sunglasses with lenses that can correct refractive errors but need to consult your doctor to choose the best lenses. Note that you should choose lenses that have good anti-glare capabilities.
2. Choose buy Golf glasses
The choice of frames is very important, you should choose light and semi-thin frames so that when playing Golf, glasses that fall down or get heavy on them will not break.
Please choose frames that are suitable for the face size, creating a sense of firmness, fit and comfort to wear.
Choose the right style and color to create your own fashion style.
3. Choose golf lenses
– Choose discolored and polarized glasses
You should choose sunglasses available polarized lenses and change colors.
Discolored lenses are lenses that automatically change to darker colors when switching from a dark area to a bright area (UV rays will affect the molecules of the lenses to change color).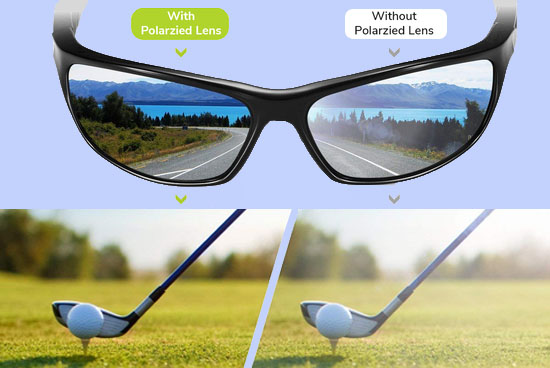 Polarized lenses are lenses that are coated with a filter that blocks and absorbs horizontal light rays, allowing the vertical light to pass through for a clearer and more realistic image.
– Choose pink or orange lenses
You should choose pink or orange golf lenses to achieve clear image contrast and better identify the distance in the green area of ​​plants.
In addition, you should choose glasses that are designed low enough to lower the cheekbones to ensure better vision.
Lastly, there is some information related to golf glasses, hoping to help you in choosing glasses.